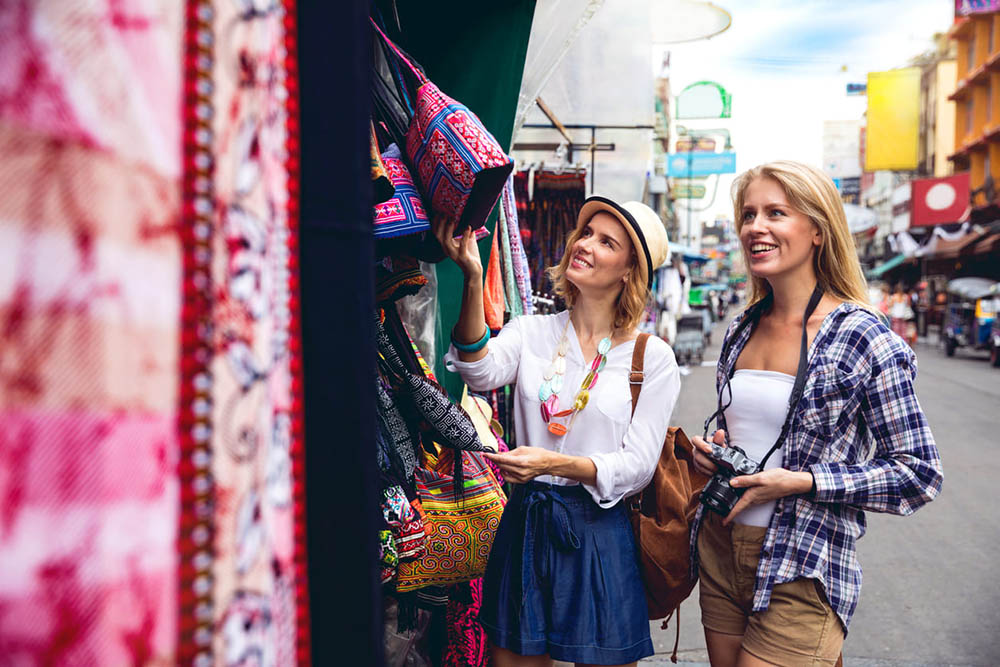 How to save cost for visiting Thailand
Thailand is a popular tourist destination in Southeast Asia. Its beautiful beaches, tropical islands, warm weather, temples make it a must-see for travelers from all around the world. Not to mention how simple it is to get a Thai visa and how nice Thai people are. No wonders why Thailand is one of the dream countries for a lot of people.
Due to the increasing number of people visiting Thailand, the cost of doing so has also increased. But don't you worry! There are some simple ways to save money when planning a trip and visiting Thailand.
Fly to Thailand on weekdays
Booking a flight at least four to six months in advance and choose to travel on the weekdays can help save a lot. Tuesdays are usually the cheapest day of the week and also pick Bangkok to be your first stop because it is cheaper than other airports in Thailand. Then you can travel around Thailand by domestic airlines.
Compare before booking trip
It is important to book accommodation in advance to save money. Various platforms like Agoda, Hostel World and Airbnb can help you find the best deals. Price fluctuations happen throughout the year and can vary depending on several factors such as availability and travel dates. In some provinces, booking a villa is much less expensive than a hotel room. So before booking, check out the various websites that offer accommodation deals and compare the price first.
Avoid peak season
The period from November to February is the high season of Thailand, when the weather is at its best throughout the country and it is also the European summer months. Therefore, there will be a lot of tourists coming to Thailand which means it will be pretty busy and booking accommodations, plane tickets, and tours will be more expensive than the low season. So, if you want to save your cost, you might want to avoid these months.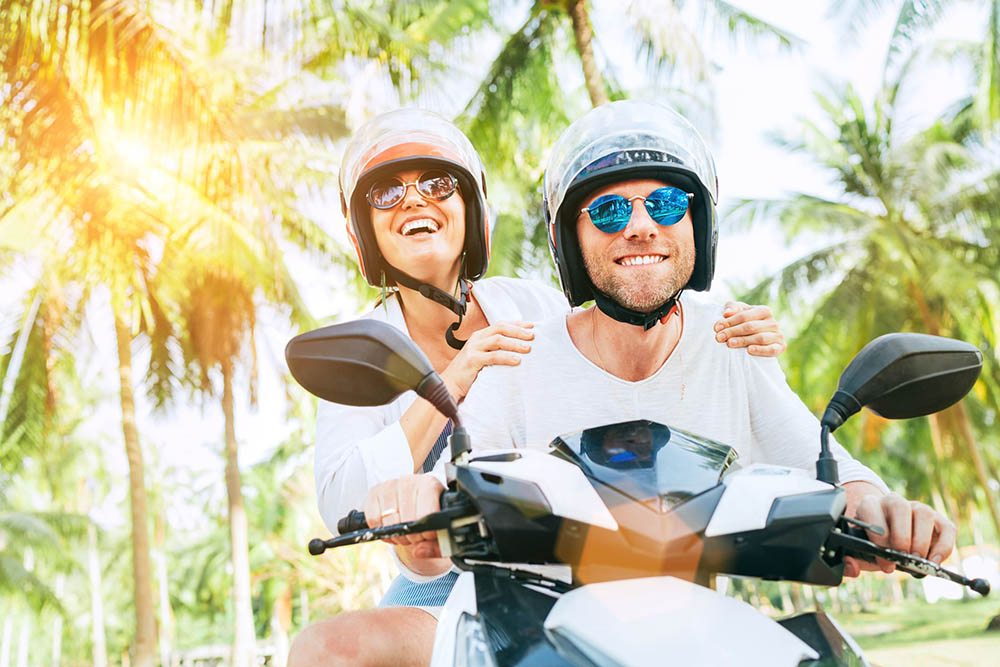 Take Public Transport or Hire a Motorbike
Public transportation is a way to help you save money. When travel in the city like Bangkok which is one of the cities that has the worst traffic, taking taxi is a bad idea because not only you will waste your time on the road but also it is more expensive. Instead of taking taxi and get stuck in the traffic, why not take public transportation like BTS or MRT which is faster, cheaper and you also can sight see the city. And for other provinces or on the island, it is better and cheaper to rent a motorcycle, plan your own trip, enjoy a ride and explore the island.
Eat like a Local
Of course, Thai cuisine is a must-try but the price is quite high in some high-end restaurants. One of the best and simple option to save money is street food. Street food is a huge part in Thai culture. There are a lot of options to choose and most important it's cheap and delicious. It will make you feel connect with the culture more.
Ask Help for the Locals
Thai people are known for being kind and welcoming. Locals know what is best around their area. So don't be afraid to ask locals for help in like directions, food recommendations, where to visit and tourist attractions where it's not too crowded.
Don't forget to buy travel insurance before traveling
Due to the situation at the moment, COVID-19 is everywhere and has no sign that it will be gone any time soon. Even though you are fully vaccinated, there is still a chance that you can still get infected. So just to be safe, Thai government has a regulation that in order to get Thai travel visas, you must have a travel insurance which covers COVID-19. and it also helps save more money in case of anything happens while you are in the country.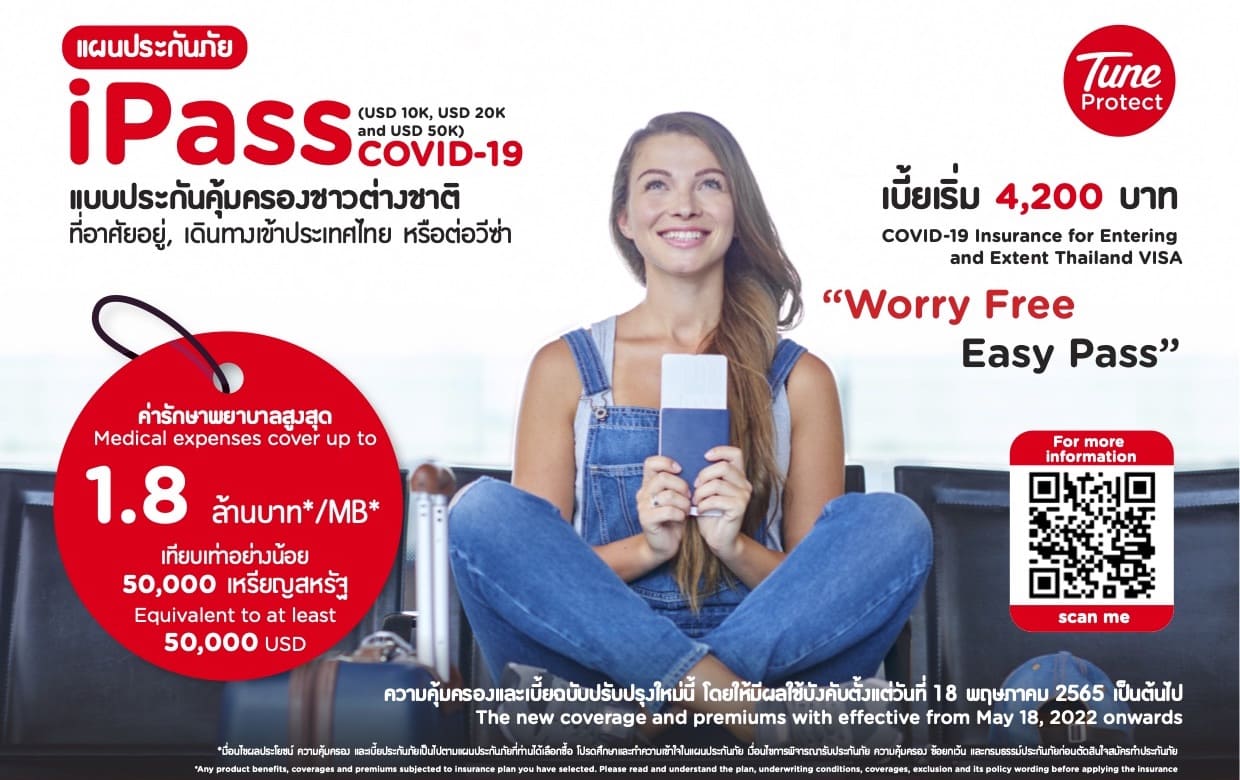 iPASS COVID-19 Easy Approval for Thai Visa
iPASS COVID-19 is the best option to save money while traveling. Because not only it is economical and covers all the standard medical expenses but also including any medical costs from COVID-19. It insures up to 1.8 MB (about 50,000 USD) and can be used in 480 hospitals across Thailand. iPASS COVID-19 also accommodates the required papers in order to enter Thailand. The premiums start at 4,200 Baht per year. It is also easy to purchase. You can get it by visiting Tune Protect website and fill your information and needs in just a few procedures. It is a good investment for your safety and a complete steal if you ask me! Leave your worries behind and enjoy your trip.
*Terms and Conditions of underwriting as specified by the company. The insured should fully understand terms and conditions before purchase.